Share link
Please send me your child's link so I can donate to their education. If you do not have a link, please create one via the page I am sending you. Then send me the link so I can donate to your child's education.
FYI - Get a Bank card with your Child's picture on it!
Or Copy Link
https://www.edubank.world/hwwwfjadsa05486878 Copy
Let Your County Landfill Help Pay For Your Selected Child's Education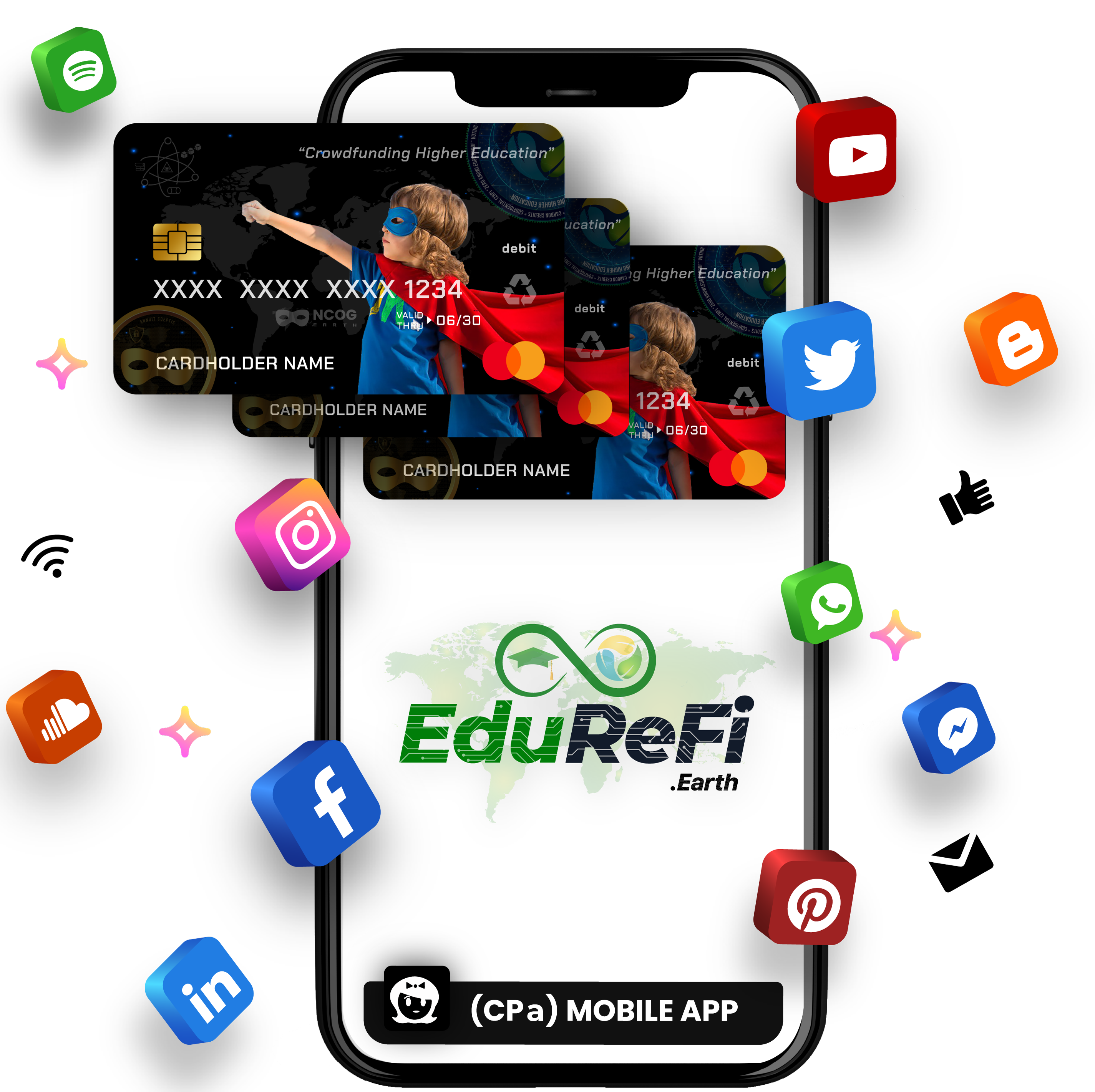 Frequency Asked
Questions
Why Add a Custodial Account?

Cash-Back on every purchase

Crowdfunding for Higher Education

Angel - Investor Cards

Parent - Investor Card

Your Kid's Gigs

Why Vote & Join the Warrior Wall?
Why EduReFi.earth and the NGD consortium?
Deforestation is the number 1 thing killing our planet, so we plant forests.
Our garbage is taken to landfills which is the 2nd most powerful thing killing our planet.
We start by modernizing local community landfills and providing all the children with college savings accounts that we continually fund by eliminating over 95% of the methane gases a landfill produces.
It's called ReFi Earth which is simply a transparent, efficient management of un-claimed revenue streams used as a byproduct to save the planet via local landfill modernization which provides funding back to the local community by leveraging Parent-Kid Bank Cards, a series of embedded financial services to plant forest, provide funding into the kids savings accounts and tens of millions of dollars' worth of cost-free Regenerative Financing directly to the local community.
Each landfill we modernize with our patented process is like removing millions of vehicles from the roads while continually planting forest.
Every child needs a great education, there are no more excuses, and we must save the planet; you must get involved if you have or know a child act, please notify the parents!